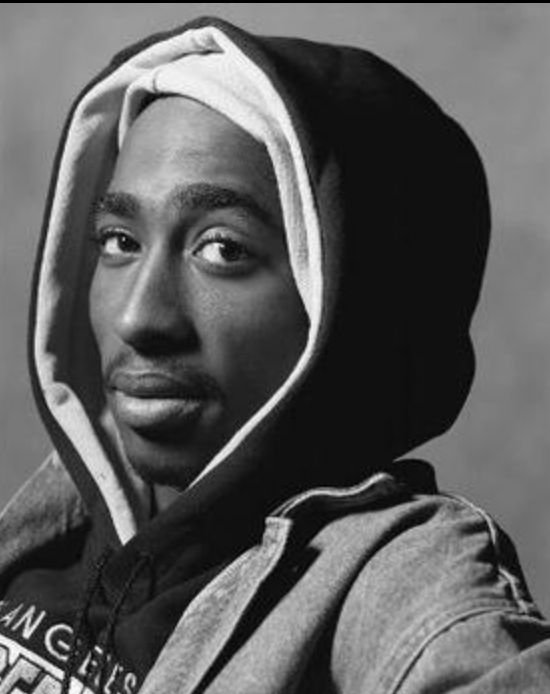 Tupac Shakur Bio
Name
Tupac Shakur
Date of Birth
June 16, 1971
Place of Birth
East Harlem, New York City, U.S.
Date of Death
September 13, 1996
Place of Death
Las Vegas, Nevada, U.S.
Occupation
Rapper, Actor
Years Active
1991 – 1996
Genres
Hip Hop, Rap
Notable Works
1. "All Eyez on Me" (Album)
2. "Dear Mama" (Song)
3. "Changes" (Song)
Tupac Shakur Relationships
Relationship
Name
Notes
Mother
Afeni Shakur
Tupac's mother, an activist, and a former member of the Black Panther Party.
Billy Garland
Billy Garland is believed to be Tupac's biological father.
Close Friend
Jada Pinkett Smith
Actress and close friend of Tupac since their high school days.
Yaki Kadafi
Childhood friend and a member of the Outlawz, a rap group founded by Tupac.
Mentor
Dr. Mutulu Shakur
Tupac's stepfather and a well-known activist and acupuncturist.
Leila Steinberg
A poet and activist who became Tupac's mentor and helped him nurture his passion for the arts.
Collaborators
Snoop Dogg
Rapper who collaborated with Tupac on several tracks.
Dr. Dre
Renowned rapper, producer, and Tupac's collaborator on the "California Love" track.
Notorious B.I.G. (Biggie)
Although initially rivals, Tupac and Biggie had a complicated relationship as East Coast-West Coast rappers.
Tupac Shakur physical description
| | |
| --- | --- |
| Feature | Description |
| Full Name | Tupac Amaru Shakur |
| Nickname | 2Pac, Makaveli |
| Date of Birth | June 16, 1971 |
| Place of Birth | East Harlem, New York City, USA |
| Height | 5 feet 9 inches (1.75 meters) |
| Weight | Approx. 165 lbs (75 kg) |
| Build | Athletic |
| Hair Color | Black (often shaven or short) |
| Eye Color | Brown |
| Tattoos | He had several tattoos on his body, including "Thug Life" across his abdomen and a cross on his back. |
| Distinctive Features | Thug Life tattoo, nose stud, and various bandanas as a fashion statement. |
Tupac Shakur Educational Details
| | |
| --- | --- |
| Educational Institution | Details |
| Baltimore School for the Arts | Tupac attended this performing arts high school in Baltimore, Maryland, where he studied acting, poetry, jazz, and ballet. |
| Paul Laurence Dunbar High School | Tupac later transferred to this school in Baltimore, where he studied acting, poetry, and other subjects. |
| Tamalpais High School | After moving to California, Tupac attended Tamalpais High School in Marin City. However, he didn't complete his studies and dropped out before graduating. |
Tupac Shakur Family Details
| | | |
| --- | --- | --- |
| Name | Relation | Notes |
| Afeni Shakur | Mother | Political activist, businesswoman |
| Billy Garland | Biological Father | Separated from Afeni before Tupac's birth |
| Mutulu Shakur | Stepfather | Black Liberation Army member, activist |
| Sekyiwa Shakur | Half-Sister | Activist, author |
| Mopreme Shakur | Half-Brother | Rapper, member of Thug Life group |
| Nzingha Shakur | Half-Sister | Author, educator |
| Tupac Amaru Shakur (Tupac Shakur) | Self | Iconic rapper, actor, activist |
| Katari "Kastro" Cox | Close Friend (Not Blood-related) | Member of Outlawz |
| Yafeu "Yaki Kadafi" Fula | Close Friend (Not Blood-related) | Member of Outlawz |
Read Also: